Matena in Cyprus: Leadership in a Global Environment
4-6 October, 2023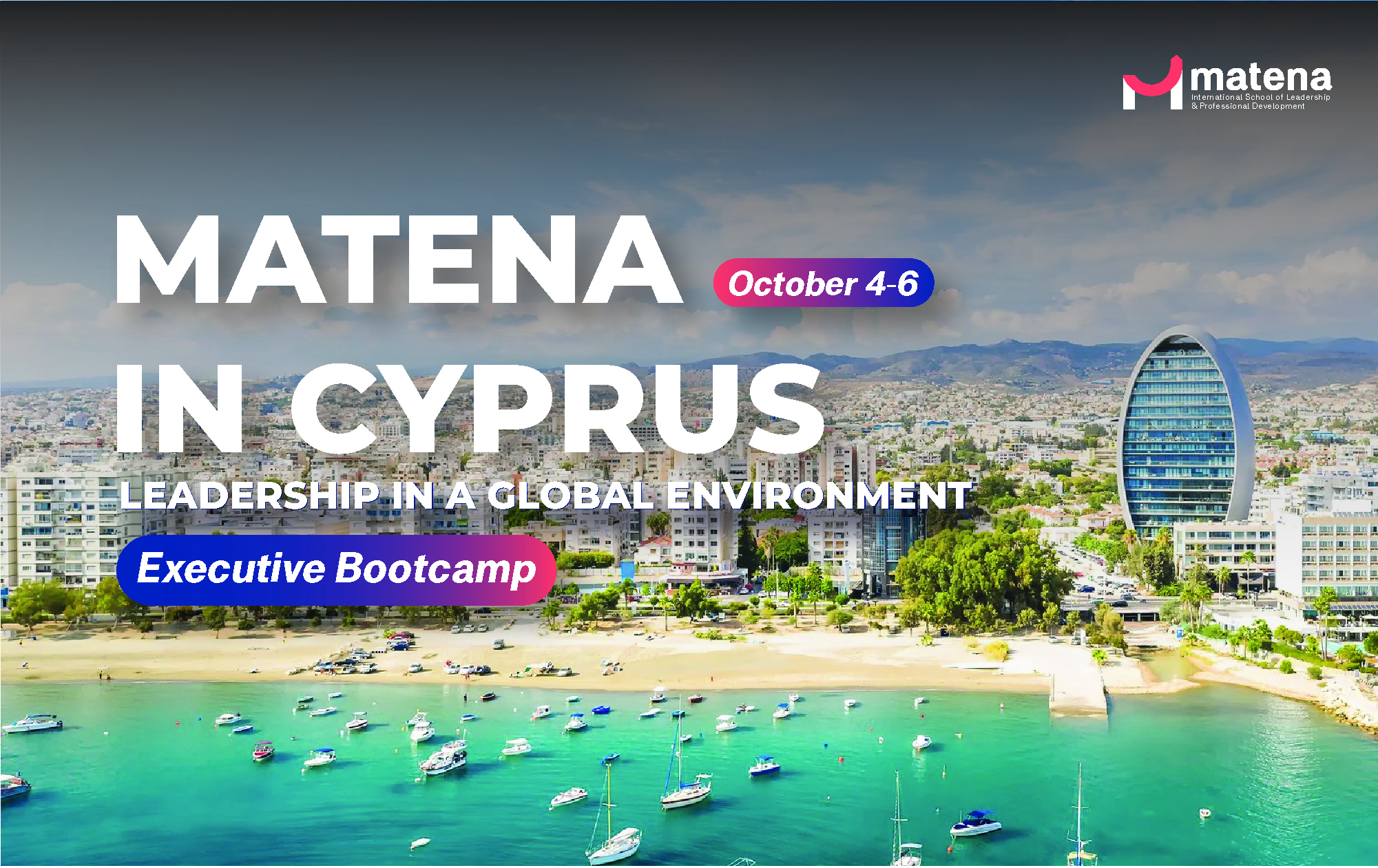 Matena is expanding its geographical locations with a 3-day executive bootcamp "Leadership in a Global Environment" in Cyprus on October 4-6.
The global shift process requires a holistic approach and an effective leadership. If you (your businesses) plan to go global anytime in the future or are already in the middle of the process, we suggest you to be a part of this bootcamp, where our top experts will help you expand your leadership skills in a global environment.
Apart from the leadership classes, we will use the Cyprus case through Matena's network and company visits to give you an on-site practical experience on the real perspectives of the expansion from local to global.
Fee - 660,000AMD, which includes:
- Executive Bootcamp "Leadership in a Global Environment"
- Airtickets and all the transfers
- 2 nights at the freshly opened NYX Hotel Limassol by Leonardo Hotels, including breakfasts
- Lunches and coffee breaks
Registration deadline is August 25.
Hurry up to register, as only 15 places are available, the rest are booked by the Matena alumni.
Program content and experts (PDF)
P.S. The beginning of October is also a beautiful beach season in Cyprus, so you can take an extension for your vacation if you wish.