Oracle Corporation Vice President's MasterClass at Matena
Igor Khalatyan, the Vice President of the American multinational computer technology corporation, founder of multiple tech companies conducted a MasterClass for the "Leading Change" program participants.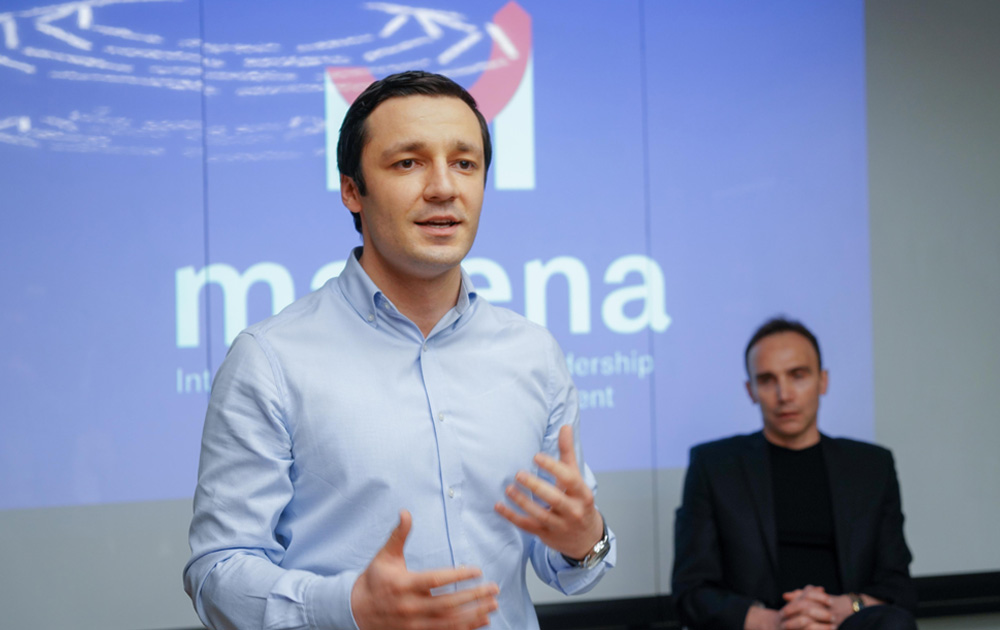 The speaker, who has exceptional international experience in leadership, shared hands-on practices with the participants and answered their questions.  An in-depth and active discussion took place afterwards, during which the participants presented the existing problems in their companies and revealed various approaches to solve them. 
We have highlighted some useful recommendations and thoughts that were voiced during the meeting: 
As a manager, I talk about the company's activities, in which direction it is moving, and what contribution each of the team members can make to changing the world. Such conversations motivate employees. 
I climbed Everest. There are a lot of parallels between running a company and climbing a mountain. The upper you go, the less and less oxygen you have. You have to take a break, adapt to the new environment in order to be able to continue. 
I never approach someone and say that he/she is wrong. I will try to discuss it, try to convince. I will never impose. The one who has the best argument always wins. 
Money doesn't always win. There must be a feeling that what you are doing is really very important. 
I, living in New York, have the same source of information as you do. It all depends on your creativity, imagination and ability to convey the idea to your audience.