"Strategy + Leadership = Result": Open class by Ruben Hayrapetyan
Leadership without the right strategy is useless and strategy without the right leadership is unrealizable. Matena co-founder Ruben Hayrapetyan's open class.


Ruben Hayrapetyan's lecture on "Strategy+Leadership = Result" was held at Matena's partner House-museum of Aram Khachaturian, which brought together heads of organizations, specialists from various fields, as well as students of relevant professions.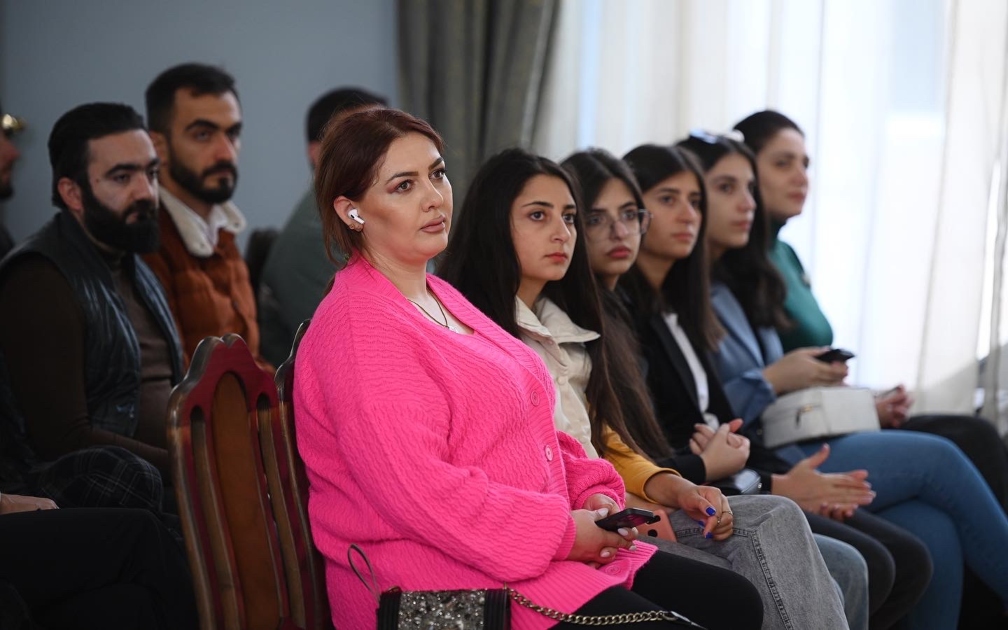 "In the era of artificial intelligence and machine learning, various fields of human activity are being transferred at high speed from humans to technologies and as a result, many of them are gradually losing the meaning," emphasized Ruben Hayrapetyan.


However, according to him, leadership, as a separate field of human activity, is such a multifaceted and complicated phenomenon that even the technological leap will not allow to "take away" this function from humans in the foreseeable future. Therefore, in the future, the role of human leadership will be more emphasized in the development of organizations, and in order to achieve results, people must be ready to develop and constantly improve their leadership skills.


"In the modern world, crises are becoming more frequent, due to which established institutions and systems are failing, and as a result, the factor of individuals and their leadership is becoming a priority," said the CEO of Matena.
Based on his experience, Ruben Hayrapetyan also presented the skills and qualities necessary for the effective leadership, which should be developed in order to succeed. Among them, he mentioned perseverance in difficult situations, openness to change, strategic thinking, self-awareness, strong communication, as well as a number of other skills that, according to the speaker, can be developed at all stages of life, from early childhood to old age. The participants of the meeting also got useful advice and recommendations in order to develop an effective strategy.


During the interactive lecture the attendees had the opportunity to ask questions related to their companies, most of which were related to the successful methods of creating an effective strategy and leading its implementation.
Open lectures on important topics at Matena are held on regular basis and there will be new meetings in the near future.