"Digital Shift" executive program presentation
20 June 2023, 19:00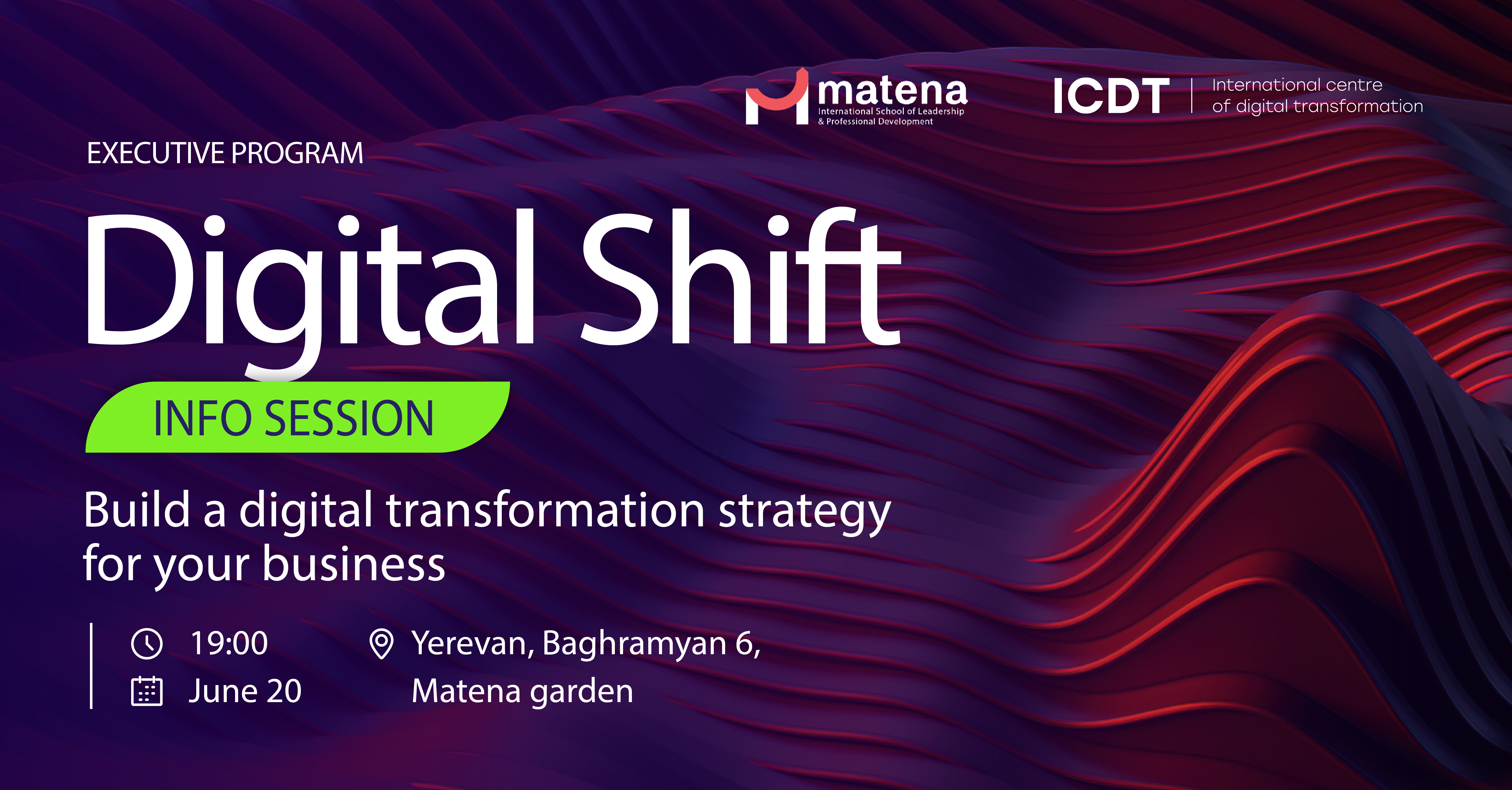 Today, digital transformation affects every business area. But how do you know if you need it? How do you learn to take full advantage of digitalization to accelerate your company's growth?  
On June 20, at 19:00, we invite you to the presentation of the "Digital Shift" executive program by Matena ICDT which will help you answer those questions and discover a world of new opportunities.   
The educational program is scheduled to launch on September 22.  
During the presentation, you will be able to:  
- learn about the details of the unique program specially developed for Armenia,  
- to see in real cases, how under the guidance of experts participants develop their projects,  
- explore common mistakes thus to avoid them when conducting digital transformation,  
- ask all your questions to the speakers and understand if your business needs digital transformation.   
The speakers of the event will be:  
- Nikolai Verkhovsky – Head of Matena ICDT, Director of the Center for Digital Transformation, Academic Director of the SKOLKOVO School of Management,  
Maxim Alatov - Founder, CEO of ICDT,   
Maxim Mikhalev - former CPO at Modeus and the program lead of "Chief Product Officer: Product Strategy Management".  
ℹ️ Date and time: June 20, 19:00  
ℹ️ Venue: Matena Garden, Baghramyan 6.