Executive Hackathon: ChatGPT
September 16-17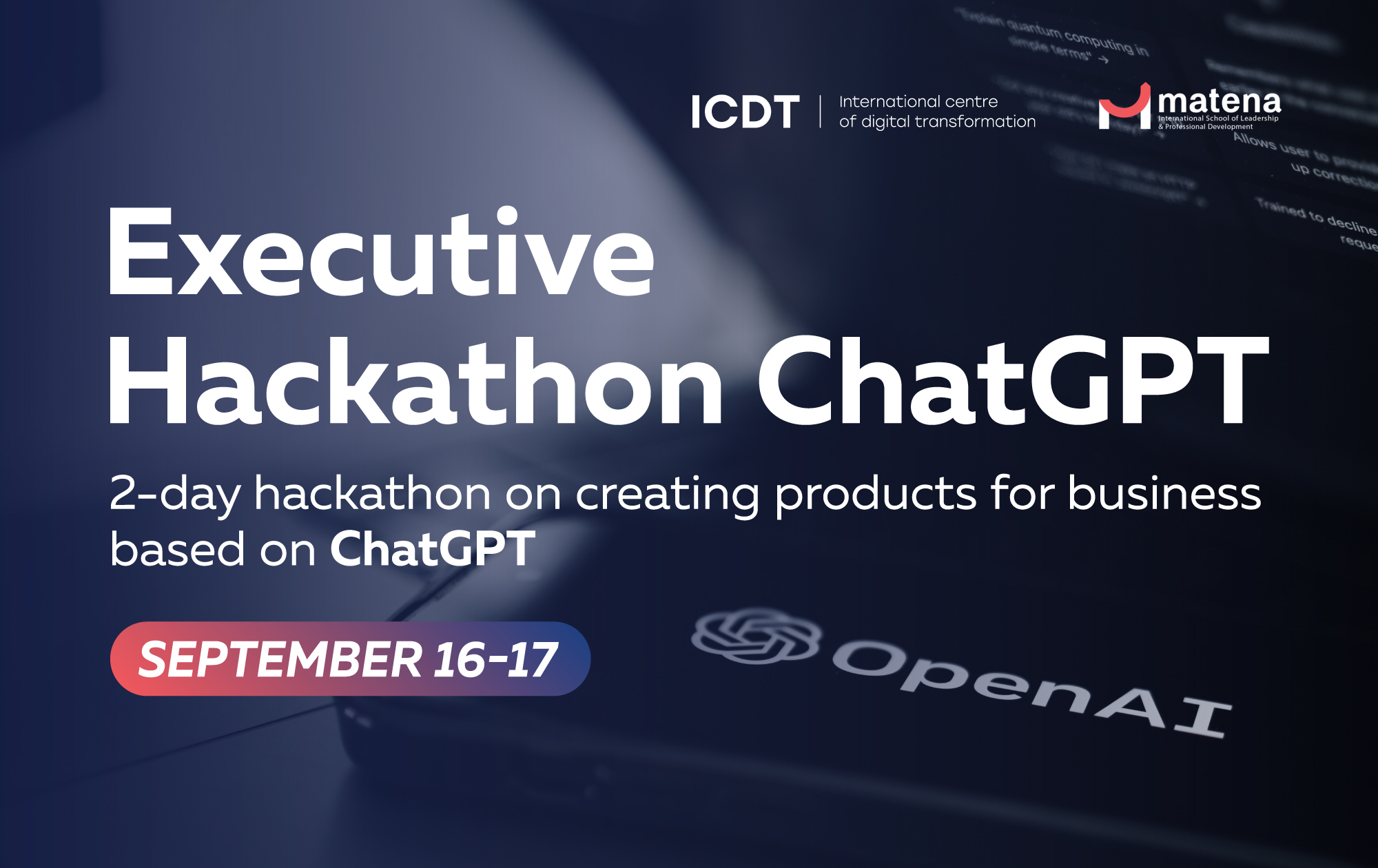 We invite you to a 2-day hackathon dedicated to creating business products based on ChatGPT. You will learn a set of technical tools that you can work with immediately after our workshop. 


The hackathon includes: 
-  a master class on applying modern tools, including Low-code prototyping and AI-based bots, 
-  exposure to successful AI-based cases that can be immediately implemented in your business, 
-  hands-on experience building a digital product that is ready to use, 
-  increased digital competence, that will allow you to implement digital trends into your business processes. 


Who is the hackathon meant for? 
-  business owners and CEOs of businesses in Armenia, representatives of IT services. 


Benefits of participation: 
-  ready-made cases and tools for application in your company, 
-  knowledge about the application of neural networks in business, 
-  building adequate and effective communication between IT specialists and management. 


Participation fee: 150 000 AMD 


Hurry up to register as the number of places is limited.