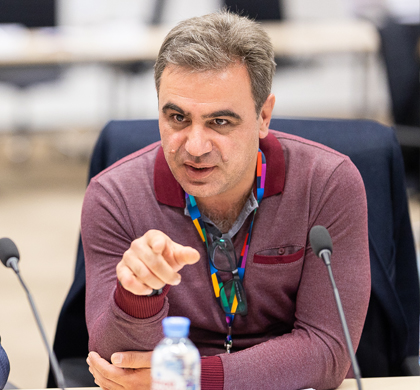 Ameriabank
Risk Management Director
Program: Leading Change

The program contributed to:
 introspection as a leader, no matter what or who you are leading. That was probably the most important point for me,
the activation of a broader systemic thinking,
 viewing changes as a process, the broader consideration of options for their implementation, the visualization of various situational schemes,
 creation of a very successful network with participants representing a number of areas.
Based on the results of the program, I came to the following conclusions:
- In an organisation, it is important to identify potential leaders and promote their growth. These are the initiative people who should give a clear impulse to changes, guide them, and multiply the speed of implementation. Therefore, the development of an institute of leadership is a necessity.
- The story "The day that changed Sweden forever" was fascinating, when in 1967 Sweden switched from left-hand traffic to right-hand traffic, and 85% of society was against it. Any change is difficult. It's important to find the rule, the initiative, the key that shall change us quickly. This is a very important idea for any leader.