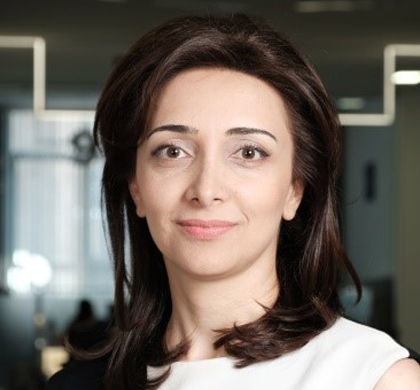 Evocabank
Head of HR, Board member
Program: Leading Change

The  "Leading Change" joint program by Matena and SKOLKOVO schools not only helped in professional development and acquisition of practical skills in the field of leadership, but also gave a very important opportunity to meet and communicate with well-known Armenian and international experts, who have achieved great success in different parts of the world, who very willingly  passed on their experience , success stories and leadership secrets.


I think the program was transformational for most of the  participants and exceeded expectations.
I am very glad that there is such an environment in Evocabank where changes and innovations are welcomed and encouraged, therefore, I am very excited to try to apply my new knowledge and skills. Three managers took part in the program, and we will have participants also in other programs.